Chief Financial Officer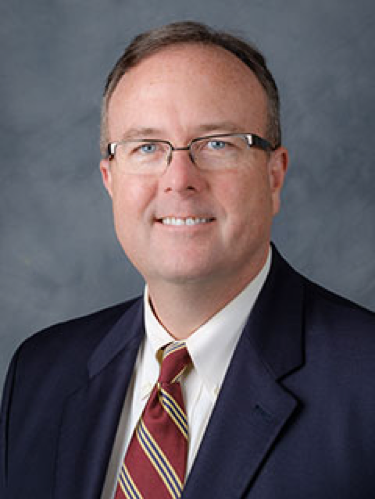 Brandon Gilliland is the chief financial officer (CFO) for the University of Miami (UM). Nationally ranked by U.S. News and World Report, UM's annual operating budget is $5.4 billion with an endowment of $1.4 billion and research expenditures over $350 million. UM is the only academic medical center in South Florida and employs over 17,000 faculty and staff and serves over 19,000 students in over 11 million square feet of classroom, research, medical, and office facilities.
Brandon joined UM in 2017 and provides a leading role in supporting the mission by providing oversight and stewardship of the University's financial resources. The offices of investments and treasury, controller, financial planning and analysis, risk management and contract administration, dining and campus stores, 'Canes Central student center, service and experience excellence, and purchasing services directly report to the CFO. Brandon serves as the administrator for the University Board of Trustees Finance and Investment Committees and serves as chair of the University of Miami Retirement Plans Committee and the Purchasing Conflict of Interest Committee.
Brandon has been a senior financial leader for more than 25 years in various institutional settings, as well as experience at Ernst & Young earlier in his career. Before joining UM, he was the vice president for finance at Wake Forest University, where he served in financial leadership roles for more than a decade. Brandon has been actively engaged at the national, regional, state, and conference levels including the National and Southern Associations of College and University Business Officers. In 2023, Brandon was named as a finalist for the South Florida Business Journal's CFO of the year.
He represents UM on the United Way Miami Board, is the chair of United Way's Finance and Administration Committee and was UM's co-chair of the 2022 United Way Campaign.
Brandon earned a bachelor's and master's degree in business administration. He and his wife, Laura, have three children, and all three proudly attend the University of Miami.